ABOUT US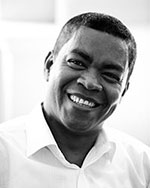 Nextera Environmental and Engineering Consultants is an independent consultancy firm offering a comprehensive range of specialist services in Belize and the region. We combine the expertise of leading national environmental and engineering professionals to provide innovative solutions for a wide range of projects, including those of a more challenging and sensitive nature.
As a local company, we have insights into both the technical and procedural processes specific to Belize. Our experience of working abroad with large international consultancies ensures that we apply the latest and most up to date approaches to solving environmental and engineering sustainability challenges. Indeed our knowledge and capabilities have ensured that 100% of our Environmental Impact Assessments have been cleared upon first review by the national vetting authorities. Our skills have been utilised by local and international clients within the private and developmental sectors including Pacific Rubiales Energy, US Capitol Energy, Norwegian Cruise Line, Belize Electricity Limited, the National Protected Areas Secretariat, UNDP and the World Bank.
The Nextera Team
When you contract Nextera you can be assured that you are working with a team of highly skilled and experienced specialist consultants. All projects are led by Mr. Allan Herrera, a leading environmental professional with over 20 years of experience in the field. For 7 of these years he worked in the UK as Senior Consultant for major environmental and engineering consultancies including Faber Maunsell AECOM and the AEA Group.
Mr. Herrera holds two Masters degrees; one in Natural Resource Management from Tuskegee and Auburn Universities in the USA and the other in Environmental Engineering from the University of Manchester, UK.
Other well regarded specialists provide services in:
Marine Biology
Terrestrial Biology
Water Resources
Geology and Soil
Cultural and Archaeological Resources
Waste Management
Energy Generation
Transportation
Noise and Vibration
Air Quality
Disaster Management
Social Impact Assessment